Individual Sessions Available
Get Un-Stuck

Feel More Confident

Feel Comfortable in Your Own Skin

Find Peace

Learn How to Be Stress-Resistant

Heal Your Past 

Be Free of Anger

Experience Joy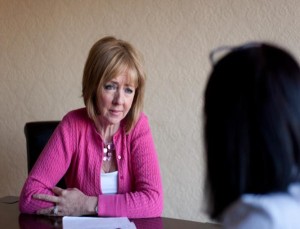 Whether you want to call it coaching, counseling, advice, or guidance,
I am here to help YOU!
I am a Spiritual-Interfaith Minister with a background in teaching and psychology; therefore, my approach combines psychology and spirituality with the addition of raising personal vibration.
I can provide insight into your motivations, the sources of your pain and what you really need in order to grow, heal and thrive.
I have the ability to draw out the best in people, and a gift to inspire and elevate.
I can provide you with the help, advice and understanding you need and deserve.
If you are open and ready to make significant changes in your life, let's dig in!
Here are some of the things I can help you achieve. 
I can help you:
Build confidence and boost self-esteem.
With making decisions that are in your own best interest.
End your suffering.
Dig deeper than you may be willing to do alone.
Determine what you really need.
See your life from a higher perspective.
See yourself and your 'problems' more clearly and objectively.
Heal your past wounds.
Let go of that which no longer serves you.
Become responsive instead of reactive.
Identify all your losses, so you may grieve them all.
Achieve self-acceptance, develop self-worth, self-love, and self-awareness. (Which lead to permanent confidence!)
Learn to accept, value and love yourself unconditionally.
Improve your relationships.
Change your thoughts, your beliefs, your perception of your reality, and love your life.
Improve your parenting skills and partnership skills.
Forgive yourself and others and free your heart.
If you want someone to guide you to do that which is in your best interest as an evolving spiritual-being thriving in a physical/material body and navigating a human existence, let me be your guide.
(Money orders and cashier's check accepted by mail.
Sessions will be booked once payments clear.
Please email me to let me know of your intention to
put something in the mail.)
Please Ask About Introductory Pricing and Special Discounts.
Still Not Convinced?
How would you like to:
• Optimize your seven bodies of health?
• Learn how to love unconditionally?
• Find inner peace?
• Live with ease?
• Uncover your souls' mission?
• Live by choice, not by default?
• Evolve into the greatest version of yourself?
• Open up to receive all your blessings?
Now is the time for you to stop merely surviving and start thriving. I can help!
Your sessions will be individually tailored to your needs and can be conducted by phone or Skype.
Each package paid for comes with a Free 20-Minute Starter Session.
(A full refund will be issued if for some reason you don't wish to continue.)
Plus, after each session, you will receive an email follow-up with further insights and suggestions that will maximize your experience.
Services can be arranged by appointment with a fixed time length (by 50-minute session), and in special cases, with a scheduled start time and the the session running as long as the client requires (by minutes).
Book Your Sessions Today!
And Let's Get Started on Creating a Life You'll Love!
Need to learn more about Rev. Michele first? Click Here!
Want to hear what other people have said about working with Rev. Michele?
Read their testimonials.
Isn't it time to believe you can have a better, happier, more fulfilled life?
Still Not Sure?
Why not sign up for your free 20-minute starter session? What do you have to lose? 
My office hours for phone sessions are Monday through Thursday (and Some Fridays), 5-10 pm ET. Weekend sessions may be available upon request.
Please send me an email  to[michele.indigosky [at] gmail.com] with the following:
Your name
Phone number where you will be for your sessions.
Time zone
 Several blocks of time on multiple days that you are available to schedule your starter-session.
Any vital information you think I will need.
Do you believe in a higher power? If so, do you believe in one that is all-loving or punishing?
Would you also please tell me how you came to find me?
I will get back to you ASAP so we can get started on creating the life you deserve!
If you have any questions before you feel comfortable scheduling your session, fire away!
If these hours don't work for you, perhaps consider emails: Email Guidance (Ignore the expiration date.)
May you perceive and receive all your blessings.
With Much Love,
Rev. Michele