Books That Can Change Your Life: You Can Heal Your Life by Louise Hay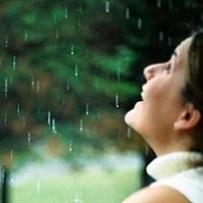 I want to wish you all a holiday season filled with only peace, love, laughter, and the awareness of the beauty and abundance in your life.
The sad truth of it is, many people won't.
That is why I recommend this book now.
If you are planning on making New Year's resolutions, why not try making Intention Statements instead, and repeat them frequently.
I will see things from a new perspective.

I will 

eradicate all limiting beliefs.

I will love myself more.

I will release all that no longer serves me.
You Can Heal Your Life is an unfolding of the process used by Ms. Hay with her clients. It is a gift for any one who reads it; the gift of a new perspective, new ways of thinking, and the healing and release of all that no longer serves you.
It doesn't necessarily change your life but your perception of it and your reactions to it. This may create new opportunities and thus, change your life-situation.
This book can be your personal guide to self-growth; your personal evolution.
Our life changes when our perception changes. And our perception changes when our beliefs and thoughts change. Awareness, affirmations and growth work create these changes.
Some of the Important Information I got from Ms. Hay.
The innermost belief for everyone I have worked with is always, "I'm not good enough." 
All dis-ease comes from a state of unforgivness.

Self-approval and self-acceptance in the now are the main keys to positive changes in every area of our lives. 

…loving the self begins with never, ever criticizing ourselves for anything." 
Let us stay away from thoughts that create problems and pain. 
Saying affirmations in the mirror are the fastest way to get results.
Repeated patterns show us our needs which correspond to a belief.
When there is a "problem," ask yourself, "What kinds of thoughts am I having that create this?"
This book provides exercises, of course, including healing, self-acceptance/self-love, beliefs, release, forgiveness, and getting over the resistance to change.
It includes almost the same List (problem, probable cause and new thought pattern) as in Heal Your Body that I recommended as a "must-have reference book." However, it does not have the spinal misalignment and vertebrae section.
She shows you how to put all the ideas and new changes to work in the following areas of your life: relationships, work, success, prosperity, and the body.
There is the companion book. She knows personal development is a process and she knows the process!
If you are really ready to have a Happy New Year, the happy will come from working with Louise Hay. If you are ready, start by repeating the following into a mirror:
"My holiday season is filled with only peace, love, laughter, and the awareness of the beauty and abundance my life." Breathe into it; make it your intention.
Wishing you all that you wish for yourself.
Happy Holidays.
With Much Love,
Rev. Michele
Copyright © 2012 Indigo Sky, LLC; All Rights Reserved