A Twofer of Books That Changed My Perception By Brian Weiss, M.D.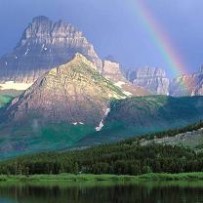 A Twofer of Books That Changed My Perception By Brian Weiss, M.D.
I cannot separate Many Lives, Many Masters and Messages from the Masters because I bought them as a special combo printing from my book club. So, please forgive me if I may make some errors of not referencing the right book.
Many Lives, Many Masters: The True Story of a Prominent Psychiatrist, His Young Patient, and the Past-Life Therapy That Changed Both Their Lives was the first time I read accounts of past lives, about past-life regressions, and the healing it can bring. This was also my first exposure to "channeled" information from higher spiritual entities. If you are interested in or if you need convincing of any of the previously mentioned topics, I highly recommend this book. You will be amazed.
Many Lives, Many Masters was a risk for Dr. Weiss when he published it in the year 1988. He exposed himself to professional and personal ridicule. Belief in past lives was not even close to mainstream then, but his courage opened the door for many more believers, not only in past lives but in the healing power of such.
Messages from the Masters: Tapping into the Power of Love is more of a learning tool for spiritual guidance, with love and healing fears as the primary focus. It provides guiding principles from spiritual beings referred to as the masters and each chapter is a lesson based on one of the messages from those masters.
Dr. Weiss explains how the experiences outlined in Many Lives, Many Masters changed his life in a profound way. With chapters like Creating Loving Relationship, Removing Obstacles to Happiness and Joy, and How Understanding Heals, anyone who reads this book will progress on their personal development journey. This book will "…aid your evolution into a loving, joyful, non-violent, and non-fearful being." (p 9)
I remember being surprised, when Dr. Weiss described regressing people to their in utero consciousness. This was something I hadn't thought of before and was grateful to know.
In this book, through a past life regressions, or accepting past lives, you may:
Change you beliefs
Understand your Sacred Contract
See how everything happens for a reason and what we come back to learn
Understand your karma
See a difficult life from a higher perspective
Understand why you chose your parents and certain difficult relationships
Perceive yourself as an eternal being
Heal the grief of loss and embrace the fact that we will see our departed loved ones again (and again)
I want to share with you some of my favorite quotes and some of my best teachers.
"Anger is rooted in judgment" and often expectations.
"Guilt is a form of self-anger, of anger turned inward."
"Anger is a defense of the ego, defense against fear."
"There is often sadness underneath our anger, as if anger were a protective coating for our vulnerability and despair."
A past-life regression is an opportunity to "experience and acknowledge (your) eternal soul."
(As a personal validation for me) "If you are evolving into a more loving, more compassionate, less violent person, then you are moving in the right direction."
"The union of the body and soul is not completed, however, until the moment of birth." "The soul can never be harmed. Neither miscarriages nor abortions harm the soul. When pregnancy does not come to term, it is not unusual for the same soul to occupy the body of a subsequent child of the same parents."
"Adoptive parents are chosen as well as biological ones."
"Security derives from inner peace and a knowledge of our true essence, which is spirit. We can never really be harmed, because we are immortal and eternal, because we are spiritual beings, not physical bodies. Because we are always loved and protected. Because we are never alone."
"Our fears are often of events that have already happened, earlier in this life or even for a lifetime long past. Because we have forgotten, we project theses fears into the future. All we have to do is remember…"
"It is extremely important to pay serious attention to the coincidences, the synchronicities, and the déjà vu experiences in our lives because they often represent the convergence of our spiritual plan and the actual path we are traveling during our lifetime."
"To be in a physical state is abnormal." "To remember that we are souls, that we are immortal and always exist in a vast sea of energy, is the key to joy and happiness. In this energetic sea, a host of helping spirits nudge us along our destiny's pathway, our evolutionary journey toward God-consciousness."
There is similar information about the "afterlife" as there was in Sylvia Browne's Life on the Other Side and I like the two works validating each other; information from a medium and psychic, and from higher spiritual entities.
There is also support for the information contained in Sacred Contracts by Caroline Myss, which provides many of the guiding principles and beliefs in my life.
Dr. Weiss gives lectures, provides workshops and individual as well as group regressions all around the world. I haven't had the opportunity to see him, but if you are interested, you can click through the ad on my home page to find out his schedule and offerings.
I want to close with a quote that summarizes Dr. Weiss's goals for this book. "It is my attempt to remind you about love and joy and to teach you how to bring these qualities into your life now, while you are in a physical state."
If you or someone you know has had a past-life regression, I would love to hear what was uncovered and what healing occurred as a result.
May you perceive and receive all your blessings.
With Much Love,
Rev. Michele
Copyright © 2013 Indigo Sky, LLC; All Rights Reserved