You May Think You Know! – Recognizing Loss: Part 2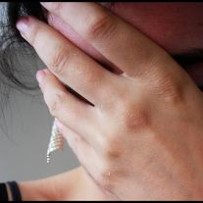 Let's continue with the subtle losses.
4.  Loss of the Essence of a Loved One, to:
Mental Illness
Traumatic Brain Injury
Addiction
Depression
5.  Loss of Identity = Loss of Self-Image
May be caused by divorce or break up, and loss of:
a job or the end of a career (forced or chosen)
a long time companion
a child
physical function
mental illness or function
a codependent relationship
a loved one you have been taking caring of for a long time
purpose
faith/one's beliefs
When a person "loses" himself, his behavior will change. This loss is also a loss to his loved ones.
When one loses their identity or their perception of self, their behavior will change and their loved ones will lose the personality that has been obscured.
This is metaphoric loss or loss of essence; it can always be regained and this may be the opportunity for it to evolve.
6.  Loss of Role-Model/Guidance
Needs (True or Ego)
(Lost as an independent human or not received as a developing human)
Loss of Nurturing (includes security)
Loss of Confidence
Loss of Belonging (includes security)
Loss of Freedom
Loss of Trust (Betrayal yields loss of trust in others and love of trust in oneself; in one's judgment
Loss of Respect*
Loss of Status*
Loss of Reputation*
Loss of Fame/Celebrity*
Loss of Security (physical, emotional or financial)
Loss of Independence
Loss of Control (includes security)
Loss of Support (includes security)
Loss of Security: predictability (yields uncomfortable uncertainty.)
Loss of Regular Physical Contact = loss of affection, attention, feeling safe, feeling secure, and receiving comfort.
*ego loss
** includes loss of security
Spiritually Speaking
The greatest loss all humans experience is the loss of the memory of what we really are, where we come from and where we will be going back to. This is also the loss of our connection to our source energy and therefore, our true power. This loss allows for the illusion of all other things we believe we can lose and the importance of those things.
Love is never lost. Life is never lost. Guidance is never lost.
I hope this post was able to bring forth from your subconscious (or conscious) mind an awakening of some previously unrecognized loss that is presently impacting your life.
Grieve if you need to, for as long as you need to or you can write or talk it out. Now, heal that wound and leave it in the past with gratitude for the lessons it taught you. (Check back soon for help with healing grief.)
May you perceive and receive all your blessings.
With Much Love,
Rev. Michele
Copyright © 2013 Indigo Sky, LLC; All Rights Reserved
P.S. If you notice that I am missing any losses, PLEASE let me know below. And as always, comments, questions and concerns are welcome!