Why Should I Take The Time To Understand My Needs?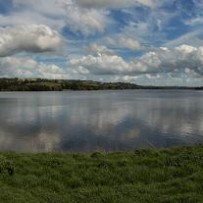 Much of what I post is for the purpose of sharing what I've learned and applied for the betterment of my life. Understanding my emotional/relational needs was especially important. These are the needs that we will continue to focus on as they are the most damaging to our personal evolution if unexamined.
I found that once I identified and sought fulfillment of my true needs, I had very few wants.
I became content and at peace with myself and my life.
People often find that once they get what they want they're still not satisfied or happy. This is because what they wanted is not what they needed. It is by satisfying our needs that we find contentment and peace.
Some will say that contentment is boring, but it's static; it's harmonious. Happiness, on the other hand, is fleeting, because it's situation-dependent. Contentment is 24/7 tranquility and satisfaction. What's boring about that?
So, once you identify, understand and acknowledge your true needs, you can begin to take the steps to seek fulfillment of your phase-appropriate needs. Don't you want to know what contentment feels like?
Why Should I Take The Time To Understand My Needs?
If the idea of being content is not enough of an incentive, here are three specific reasons.
Your wants (or desires) and your behaviors are driven by your needs. If you are having trouble understanding why you do some of the things you do, identifying your needs will shine a light on that. Your behavior and quests for getting what you want become destructive when basic needs continue to be sought as an independent human. At that time they should be replaced with advanced needs and thus, satisfied through self-delivery. The most common of the basic needs that continue to be sought from outside sources are attention, approval, acceptance/belonging and to be loved.
What you think are your true needs and wants may actually be driven by your ego. First, let me explain that there is the healthy ego: this is the sense of self as an individual. According to Freud, the ego develops around the age of three when we start to individuate. This ego is the beginning of our independence from our parents.
Then there is the false ego – its' needs and wants can be determined by what they seek to achieve:
Feeling superior- This is the main goal of the false ego. Its goals include:

Winning
Inspiring Envy
Bragging
One-Upmanship
Gossiping
Name-Dropping
Being Right
Complaining
Name-Calling
Blaming
Resentment/Holding A Grudge
And many of the others listed below
Recognition
Status
Reputation
Material Gain
Power Over Others, Being In Control
Conflict, Opposition
Comparison -Achieving More, Having More Possessions, Knowing More
Being Separate
Getting Attention, Outside Approval/Validation (also basic needs)
Unexamined wants are often needs of the ego. When they are, your wants and desires tend to lead to envy, jealousy, disappointment, and unquenchable lust for that which proves ourselves to others. Once you identify what your soul needs (your true needs- your advanced and evolved needs) that is what you will want and desire.
[If you want to understand the false ego better, as well as so much more, I highly recommend Eckhart Tolle's A New Earth: Awakening to Your Life's Purpose (Oprah's Book Club, Selection 61). ]
3. Those needs that were not met in childhood may continue to seek satisfaction. (As discussed in a previous post, these are mostly the needs that should have been delivered, received and/or allowed.) This will cause difficulty and suffering because they are no longer going to be received from outside; you need to know that you now have to self-deliver them.
There is a tendency for people to grow up and seek that which they did not have as a developing human, such as freedom, power/control, money, security, belonging, acceptance, approval, attention, and the need to be loved.
When needs are not met in a developing human they may continue to be sought as an independent human In these cases, one will fail to evolve to the next phase. When one is still dependent on others and the external world for their needs, it creates immature behavior.
You probably won't be able to make up for those needs not met as a child, but you can be aware of and seek what you really need now. You can also eliminate the behaviors you've been using to get what you needed since you were a child that are no longer working or phase-appropriate.
I hope I have convinced you of the importance of identifying, understanding and seeking to satisfy phase-appropriate needs. By seeking to satisfy your needs, you will be able to:
stop chasing unproductive or unfulfillable wants
improve your behavior so it can improve your relationships
increase your peace and contentment
decrease your anxiety created by searching for something outside yourself that can only be found inside yourself
increase healing and therefore, decrease triggers and 'bad' behavior
How do you think your needs have affected your personal evolution?
If you need any help, please let me know.
May you perceive and receive all your blessings.
With Much Love,
Rev. Michele
Copyright © 2013 Indigo Sky, LLC; All Rights Reserved