Why Should I Become the Master of My Mind? And How Do I Remember?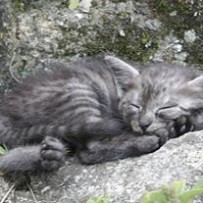 Part 3 of my series, How to Master Your Mind: Evicting the Reactor and the Sleep Depriver has just been posted on LifeHack. My sincere thanks to Brian Lee.
Why Should I Become the Master of My Mind?
When you use either or both the interrupting and replacing technique and conscious breathing you will:
Decrease the total number of thoughts each day thereby creating space in your mind to receive inspired thoughts (Divinely delivered or guided thoughts.)  Increasing silence and the availability to listen [cleanse the mind of all the low-energy thoughts and limiting beliefs so there is open space
Increase the total number of positive, constructive, healthy, motivating, self-esteem boosting, life-enhancing, and high-vibration thoughts.
Fall asleep faster and improve the quality of your sleep.
To heal the mind is to heal the thoughts that perpetuate painful feelings and therefore, heal the body as well. You will be calmer mentally and emotionally and you will put an end to dis-comfort and pain created by perpetuating these low-energy thoughts and feelings.
More on Eliminating the Reactor
As stated in the post, permanently eliminating this squatter will take a bit more attention and a lot of reflection after the fact to identify the causes.
Since his issues reside in the past, permanently eliminating this squatter will require:
Healing the wounds (thoughts/beliefs and feelings) that set off the triggers
Identifying the fear or pain behind the thoughts/feelings responsible for the triggers (from past wounds, or current issues and beliefs)
Addressing and managing anger (recognizing the source as fear or pain, then healing)
Addressing and managing frustration (gaining impulse control and changing perceptions, beliefs, thoughts, and feelings)
[For example, financial fears may cause you to react badly if someone breaks or almost breaks something.]
Copy and Carry "Pocket Coach;" your portable reminder and helper!
Becoming
The Master of MY Mind
The Worrier
Replace Worried Thoughts
With Gratitude
For Outcome I Desire (In The
Best Interest of All Involved).
The Inner Critic
Replace Criticism With
Affirmations, Pep Talks,
Self-Coaching, And
Counter Thoughts.
The Reactor
When Angry Or Frustrated:
Breathe Deeply and Consciously
Before Responding.
Let me know how these techniques are working for you. If you use other techniques, I would love it if you would share!
May you perceive and receive all your blessings.
With Much Love,
Rev. Michele
Copyright © 2013 Indigo Sky, LLC; All Rights Reserved
In case you'ere interested: Here are the links to the series:
How to Master Your Mind -Part 1: Who's Running Your Thoughts
How to Master Your Mind -Part 2: Evicting The Inner Critic and The Worrier
How to Master Your Mind -Part 3: Evicting The Reactor and The Sleep Depriver