Why Is It All So Hard? Part 1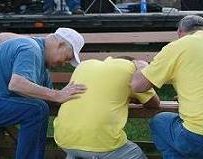 Why is it all so hard? What did I do to deserve this? Why me? Why is there so much suffering and pain?
These are some of the big questions that haunt human-kind. Are you one of them? Here are some answers that may help you understand, and even more importantly, change your perception of life and inspire you to make changes that grow your soul.
(This is a very involved subject, so where possible, I will refer you to other posts for full explanations.
All others will be the subjects of future posts.)
1.  Your Ego
The ego pulls you away from your true nature. The ego strives on conflict, comparison, reactivity, being right, winning, being separate, opposition, being better/superior, being in control, having power, getting attention and more. Following your ego will never be satisfying and will cause suffering because of what it excludes and prevents.
Ego needs are in opposition to our spiritual and vibrational needs.
"The underlying emotion that governs all activity of the ego is fear: the fear of being nobody, the fear of nonexistence, the fear of death." A New Earth: Awakening to Your Life's Purpose (Oprah's Book Club, Selection 61) by Eckhart Tolle which really helped me understand the ego.
2.  Attachments and Expectations
Attachments to outcome and having expectations, especially unrealistic expectations, of how things should be create pain and suffering. Plans change, roadblocks occur, that's why one of my many mantras is "Plan for everything, expect nothing."
3.  Assuming
Assuming takes on so many forms and they all cause suffering. Such as assuming that:
You know what other people are thinking
Your perception is reality
Your truth is the only truth
The past predicts the future
Hear-say is fact
People will do what they say they will
4.  Not Living Authentically
Fear of not being loved or accepted, living up to other people's expectations, fear of disappointing other's, surrounding yourself with the wrong people, (unsupportive, close-minded, fearful, etc) often keep us from living as our authentic self and expressing our truth.  We may choose to do things we don't want to do while ignoring what we need for ourselves to be authentic.
It is not our job to live up to any one else's expectations for us but our own, as long as they are realistic. Unrealistic expectations, as stated above, create suffering and disappointment.
5.  Resistance or Non-Acceptance
If you are blowing off your opportunities to learn the lessons you have been presented with, you are resisting. There are lessons to learn, opportunities to grow, skills, traits, talents, and gifts to discover and put to use.
Resistance to change creates suffering. Change is often guided by spirit to lead us to our purpose, or at least the people that will help us on our journey.
Not accepting people for who they are. Believing and expecting you can change them.
Not accepting life as it is. Wishing and waiting for 'someday.' Living with "I'll be happy when…"
Not accepting your vibrational body and the fact that you are an eternal, spiritual being. Living as a physical/material being creates illusions. These illusions create fears and particularly the fear of lack and the fear of death cause suffering. For more on illusions, please read Communion with God by Neale Donald Walsch
6.  Limiting Beliefs and Fears
Limiting beliefs create suffering for the believer. Many limiting beliefs create fears and lack of trust in our abilities to accomplish things which keep us from trying and thus, gaining fulfillment.
Please refer to my post on Beliefs to examine what you believe and why choosing your beliefs is so important
Please continue on to Part 2.
May you perceive and receive all your blessings.
With Much Love,
Rev. Michele
Copyright © 2012 Indigo Sky, LLC; All Rights Reserved