Try The HIGH-VIBRATIONAL Diet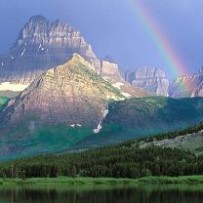 Try a Diet of High Vibrational Thoughts, Words, Feelings, and Deeds
High-vibrational thoughts, words, feelings, and deeds improve the functioning of ALL your body's' systems, including your metabolism, your mood-regulating system and your immune system!
If you ever
Stew,
Marinate,
Boil,
Steam,
Simmer, or
Overindulge In Abusive Self-Talk,
you are 'feeding' your energy bodies the lowest, slowest, most destructive vibrations. Your physical and vibrational bodies are interdependent.
SO, CUT OUT criticism, judgment and complaining.*
Say goodbye to resentment, bitterness and anger.*
Eliminate shame, regret and guilt.*
*Toward self, others and life itself.
Nourish Your Energy Bodies With Generous Helpings of Gratitude and Joy. Ingest ONLY thoughts and feelings of gratitude and joy while you are eating, drinking. [Later, you can apply it to doing and being.]
FEAST ON Forgiveness, Kindness and Compassion.
Take In Only Peace And Love.
I'm not kidding! Try it for a week! You may be surprised!
(I would love to turn this into a study. So, if you partake of this diet, please share your results. I have already received two positive results [out of two]: one lost 5 lbs and one lost 15!) 
Note: The two results differ in lengths of time, levels of commitment or different levels of mastering their vibration and letting go of what no longer serves them.
All my students/clients are put on this diet unknowingly, as being happier and are more at peace are my main goals. Even if it not defined as functioning at higher vibrations, it creates the same outcome.
Mental Health +Emotional Health + Spiritual Health = Vibrational Health AND Physical Health
[P.S. I don't think it's a coincidence that the 'yummy' sound has the same sustained sound or vibration as the mantra 'om?'  So, make more yummy sounds!]
May you perceive and receive all your blessings.
With Much Love,
Rev. Michele
Copyright © 2014 Indigo Sky, LLC; All Rights Reserved