Recognizing Abandonment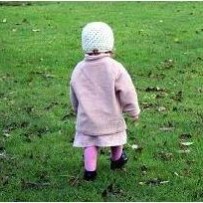 There is so much pain out there and a good portion of it stems from unrecognized and therefore, unresolved issues of abandonment. Feelings of abandonment are not always as easy to recognize as feelings of neglect or abuse, therefore, they are less likely to be examined and more likely to linger.
But you can recognize your life situation in a list, or someone else's.
All humans quantify the quality of their life by how well their needs are being met. The developing human (DH) is dependent on others to provide for, teach, model, and allow their needs to be met.
This includes their:
physical/survival needs
spiritual needs
mental needs
It is up to the caregiver to figure out specifically what those needs are. While the needs for all humans are the same, the levels of those needs vary from person to person.
Feelings of abandonment or neglect may be caused by a caregiver being physically gone, otherwise unavailable or what is perceived to be unavailable or uninterested in satisfying needs.
The need not be an intention on the part of the caregiver to send a message of abandonment. It is all about the perception of the DH as to whether they are getting enough positive attention and getting their other needs met. 
20 Life-Situations that Can Lead to Feelings of Abandonment- Potential Sources of the Perception of Abandonment 
Knowledge of literal abandonment:

By both parents -being left at a hospital, firehouse or found in a dumpster.
By one parent – mom leaves you and dad or dad leave you and mom.

Being in foster care or adopted
Being in a group home, orphanage, or similar situation; even boarding or military school or being sent to sleep-away camp
Being raised by aunt/uncle, grandparent, older sibling, nanny, babysitter, or day-care, and may occur with a single parent
Being neglected or having the perception of being neglected after a younger sibling is born
Having a sibling with special needs (behavioral, mental or physical disability or disorder, or chronic illness, addiction, or eating disorder); one who requires or demands a lot of attention
Knowing or believing you are not the favorite child
Being the middle child or the baby
Being one of many children; not enough attention given to each individually
Infant's prolonged stay in the hospital after birth which is paired with minimal attention, touch, and connection/bonding. (Subconscious)
DH's prolonged stay in a hospital
Death of caregiver
Divorce of caregivers, especially if both are living far apart or if you never or rarely see or hear from one or the other. But can also occur if there is joint custody, regular visitation and living in two homes.
Living in a blended family with a step-parent and step-siblings; this is often a chaotic situation and one may feel they fall between the cracks of attention.
Caregiver in prison
Figuratively – being physically absent or unable to provide care physically:

Physical disability or illness, long-term hospitalization
Armed forces- stationed elsewhere for long periods of time
Traveling job
Working all the time, including when home
17.  Metaphorically- being emotionally unavailable and may take the other parent "away" because of all the care needed
Addiction/alcoholism
Mental illness (including post-partum  depression during infancy and perhaps beyond)
Stressed, overwhelmed, impatient caregiver
18.  Caregiver is overindulgent/overly permissive, allowing too much freedom without any structure, boundaries or consequences for actions. This is perceived by the DH as lack of caring.
19.   Knowing you are not meeting caregivers expectations, thus, feeling disconnected
20.  One may even suffer from abandonment issues if one is the product of in vitro fertilization by an unknown sperm donor.
Healing requires:
acknowledging the cause
understanding the effects
accepting and forgiving the past
taking steps to repair the damage and restore oneself to one's original state
If you recognize that you, your significant other, your friend or your child lived or live in such a way as to potentially create feelings of abandonment, please check back for my next article to find out how to determine if feelings of abandonment are present. That, of course, will be followed by an article for healing feelings of abandonment and the behaviors that are created by them.
May you perceive and receive all your blessings.
With Much Love,
Rev. Michele
Copyright © 2013 Indigo Sky, LLC; All Rights Reserved