Our Bodies, Our Guides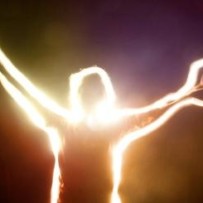 To what do you attribute spontaneous recovery and medical miracles? Why do some people get "cured" from their diseases and others don't? Would you like to experience instantaneous healing? Then read on.
Have you ever wondered why no cures have been found for cancer and other major dis-eases when billions, maybe trillions, of dollars have been invested in research over the last few decades? I certainly have! How is it possible that with so much money at their disposal, thousands of brilliant researchers and scientists have failed to come up with any cures?
And what do you make of the fact that since its "appearance" a couple of decades ago, doctor's still haven't figured out what causes fibromyalgia?
The only possible explanation is that these dis-eases and dis-orders do not reside in our cells, in our physical/material body, where they can be discovered or cured.
We are spiritual beings living a physical existence. We are energy, and our bodies are the vessels for our soul and spirit. Our bodies are also our vehicles for navigating this physical life and more importantly, our guidance systems to lead us to fulfilling the missions we came back to complete.
Pain is less frequently caused by physical issues and most often caused by unresolved emotional issues and the thoughts we think about them that are keeping us from fulfillment and perfect health. The injury or the pain is a signpost to something we need to work on. Listening to our bodies and interpreting its messages will not only alleviate the pain but propel us were we need to go.
Where did the expressions like "carrying the weight of the world on my shoulders" or "get something off my chest" come from? I believe that they are more than expressions but actually insights into physical issues.
"Nothing ever goes away until it teaches us what we need to know."
–Pema Chodron
This quote is especially appropriate for pain, dis-ease and dis-order. Look at the words disease and disorder. I (and many others) write them as hyphenated to emphasize their meaning: not ease and not order.
Pioneers like Louise Hay and Karol Truman have connected the physical symptoms with their mental thought patterns and emotional causes, and offer affirmations or new thought patterns to clear the symptoms. You don't even have to believe for it to work. Your subconscious mind, which resides in your body, can't tell. It always believes what you think and feel, whether it is true or not, just like your limiting and false beliefs.
If you need the opinion a western medical doctor, Dr, John Sarno came out with a book claiming the same conclusions.
Here are some logical examples:
Cancer is literally abnormal cells eating away at healthy cells, just as unresolved issues, specifically anger, resentment and unforgivness eat away at your soul.
Auto-immune dis-eases are the body turning against itself, so a person with any one of the many auto-immune dis-eases has turned against him/herself by being self-critical, self-abusive, and self-judgmental.
Adding this knowledge and these action steps to learning about your chakras, checking them regularly and learning how to cleanse them or stimulate the movement of your energy, could keep you relatively pain and illness free. (More information about this will be presented shortly.) But the emotional issues and counterproductive thought patterns need to be eradicated in order for complete healing to occur and then any pain caused by those issues will not recur. You can't spell healthy without h-e-a-l!
You can get emotional healing from a Reiki master. It may take several sessions, but they are capable of moving and unblocking the energy in such a way that you will have an emotional cleansing. (I was witness to one of these sessions.)
Acute pain will pop up occasionally to alert you to some new mental and/or emotional issue that needs attending. Using one or more of the books mentioned above as your pain reference guide will generally eliminate that pain.
In addition, become mindful of the words you use about yourself; in your thoughts and out loud. Be mindful of the potential impact of words you use in general.  Expressions like "my ___is killing me" and "I hate my ___" need to be eliminated from you vocabulary. Whether you believe in it or not, the Law of Attraction and the Law of Vibration are working in your life. By changing your language, you can create positive effects on your life and health.
I recognize that this may be a marked departure from what you have been taught and what you believe, but if you will only give it a try, you will see it's all true.
This is the ultimate in preventative medicine!
May you perceive and receive all your blessings.
With Much Love,
Rev. Michele
Copyright © 2012 Indigo Sky, LLC; All Rights Reserved