My Out-of-the-Box Intentions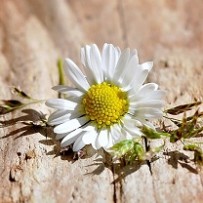 Namaste, Dear Souls. I am writing today to tell you of my intentions for this space going forward.
If you read my last post, you know I have secrets to share. I realized a while ago that I could not get them out to the masses under my own steam with conventional methods. So, what is an introvert without a platform supposed to do? Ask for help, of course. [fb_ button]
Since some of the information was divinely delivered to me and much of it was divinely guided, how can I not believe that the same Universe that entrusted me with these messages would have a plan for helping me get them out?
I was twice nudged by the Universe to contact a celebrity who has stated his interest in being a guru, finding a spiritual ideology to believe in, and who made inaccurate, self-defining comments.  I listened to the Universe and sent three messages over a two week period to three different social media venues, because I could find no other way. However, it doesn't appear those attempts reached him. I am certain if they had, he would have been at least curious enough to respond.
Knowing about Google alerts and celebrity tendencies to Google themselves, an article with his name in the title has a good chance of reaching him. So, I will be reprinting the original message following this post. After that, I will just start writing on this site and see where the Universe takes me and who it sends me.
Being impeccable with my word(s) has been a focus of my attention for years. I will not do anything that goes against that for marketing purposes. I will work with marketing as far as it aligns with my integrity. This will include tactics to spread the messages and to keep you coming back. That is as far as I am willing to go to gain and hook readers. Again, I trust the Universe to help fulfill my mission and get the messages out under grace and in a perfect way: in alignment with my soul's needs.
I don't know what inspired you to subscribe to my site, but I promise you, whatever your reason, you will not be disappointed by what is coming .
I especially invite the following types of people to please stay tuned. Those who are:
feeling powerless
in constant pain and suffering
ready for more control in their lives
sick of feeling less than
know there is more to life that what they currently experience
know there is more going on than they can perceive
If you have any comments or questions, please leave them below.
(I reply to all comments personally!)
May you perceive and receive all your blessings.
With Much Love,
Rev. Michele
Copyright © 2017 Indigo Sky, LLC; All Rights Reserved