My Intro to Philosophy – Part Two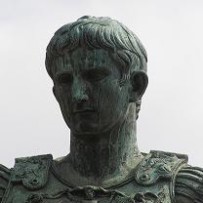 Today I continue my exploration of Stoicism and A Guide to the Good Life: The Ancient Art of Stoic Joy
. Mr. Irvine explains Stoicism and then modernizes it to make it more palatable for today's human. His goal is to try to resurrect a promising philosophy for living a good life.  
Negative Visualization Continued:
It is generally done only a few times a day or a week. I don't think a few times a week is enough. I express my gratitude many times a day. I currently have 5 daily gratitudes, not including all the spontaneous ones! I believe in trying to stay in a perpetual state of gratitude.
"…recognize that every time we do something could be the last time we do it and  this recognition can invest the things we do with a significance and intensity that would otherwise be absent." This is a productive strategy for appreciation, for understanding and accepting non-attachment and impermanence. The intention of this strategy is to minimize or eliminate negative (painful) emotions that disturb tranquility. I can see how it would lessen grief.
So overall, I think negative visualization can be a very effective technique if you are looking to:
minimize or eliminate your negative emotions
learn to appreciate what you have instead of stressing over what you don't have
improve your relationships through increased appreciation
minimize the grief due to inevitable loss
Great goals!
Control and Desires
The next point of discussion in the book is about control and desires. Stoics believe that we have a choice when choosing our goals and desires; that we should choose goals and desires we have control over achieving, either all or some control, to ensure our tranquility.
Choosing internal vs. external goals; in other words, seek that which is easily obtainable. This doesn't mean not going for your dream, just keep your goal to what you have total or some control over, and that is your behavior, your thoughts, your effort, and your best.
External circumstances can't predict happiness; only we ourselves can ruin our lives, by not "living in accordance with correct values." It is in our control to choose our values, and to choose what we value.
To be continued…
May you perceive and receive all your blessings.
With Much Love,
Rev. Michele
Copyright © 2013 Indigo Sky, LLC; All Rights Reserved