My Intro to Philosophy: A Guide to the Good Life by William R. Irvine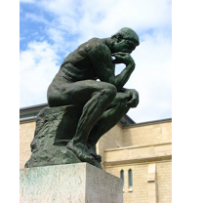 A while ago I left a reply to a comment on a website recommending focusing on what they have, not on what's missing or wrong. Someone replied to my comment and told me it sound like I'd enjoy reading A Guide to the Good Life: The Ancient Art of Stoic Joy
 by William R. Irvine because my recommendation sounded like Stoic philosophy. The main title was enough to spark my interest. I wrote this book down on my wish list and finally got to it.
I didn't recognize that I didn't have a philosophy of life.
I didn't know I needed one!
But I guess it's basically just a guideline; the ability to express the rules you live by, the values you uphold, the duty or responsibilities you intend to fulfill, and what is truly important to you.
Do you seek a philosophy of life?
According to the Stoics, "…there are costs associated with not having a philosophy." "…the danger (is) that you will spend your days pursuing valueless things and will therefore waste your life."
According to the Stoic philosophy, practicing Stoicism will be of interest to anyone "who wishes to have a life that is both meaningful and fulfilling."
"…not to banish emotion from their life but to banish negative emotions."
It was a very interesting read due to its
Psychological component
practical application
focus on changing thoughts to change perception
focus on achieving healthy, productive thinking
This is a book that challenged me to challenge my life strategy, which also inspired a lot of questions.
The subtitle of this book is The Ancient Art of Stoic Joy.
Ancient is true ancient; ancient Greeks and Romans, not a big area of interest but once I read that Stoicism is often compared to Zen Buddhism my interest was piqued.
Their goals are to be tranquil defined as "…a state that is marked by the absence of negative emotions such as anger, grief, anxiety, and fear, and the presence of positive emotions- in particular, joy." They do so by:
eliminating negative emotions (have peace of mind),
living a virtuous life, and
performing their functions to:

be rational
perform their social duty to form and maintain relationships.

make the world a better place
periodically reflecting on life
To achieve tranquility they came up with some psychological techniques.
The first technique is negative visualization.
To use this technique you must imagine or contemplate having lost who and what you value in order to continue to appreciate them and not take them for granted.
This is about being present: Living In the Moment.
My first thoughts upon reading about this were that it makes good sense but it is in direct opposition to the Law of Attraction. Isn't being a gratitude-junkie better – to keep your vibrational frequency high and to engage the Law of Attraction?
As I kept reading, I saw they believe that prayers of thanks are a form of negative visualization.
I will continue my exploration of Stoicism at a later date.
If you have any comments or opinions, please share them below.
May you perceive and receive all your blessings.
With Much Love,
Rev. Michele
Copyright © 2013 Indigo Sky, LLC; All Rights Reserved