Introduction to Phases of Needs and Evolving Needs As Related to Self-Esteem and Self-Acceptance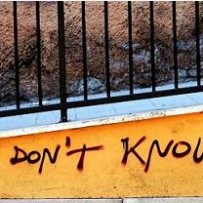 In my previous post, I introduced the terms developing human (DH) and self-delivery. Now I will explain and expand.
This will be a basic introduction of the phases and of evolving needs. I have been working on these theories for a long time so they are very detailed and involved. I have enough information to fill an entire chapter in a book, so you see it will be difficult to funnel it down to fit the typical length of a blog post. It's still too long, but it's the best I could do. Please, bear with me and feel free to ask any questions you may have.
Since this discussion began as a means to convince people that self-esteem is no longer an appropriate goal once we reach a certain age and that self-acceptance is, then I will address only those needs, which is most of them,
in this post along with the background information necessary to understand. The rest will follow.
New Terminology
To me the term adult is problematic as it implies a state of maturity and certain attributes that may be expected such as responsibility, self-sufficiency and financially independence. However, these qualities are not always present due to no fault of that person and they may balk at these expectations. So, I came up with my own term: independent human (IH). I realize this term implies independence but it is implying independent thinking and self-delivery of needs –mental and emotional independence.
The same difficulties come with labeling individuals as children, mostly in the way they are offensive and hurtful to an individual who perceives himself or herself as being more advanced than the term child suggests. The term developing human will be used to describe any individual under the age of 26, as that is the age determined by neurologists when the brain is finished developing, and an independent human after 26.
Introduction to Phases
You can label yourself and identify your needs by knowing what phase you are in. For parents or caregivers, understanding these phases can help them consciously attend to their developing humans' needs based on the phase they are in and to better prepare them for the next phase.
After birth, we travel through phases:
The Dependent Phase and
The Preparation Phase generally make up
The Developing Phase. The Developing Phase spans from birth to approximately twenty-six years of age, based on the completion of brain development.
The Productivity Phase follows.
The life-long phase of Exploration which encompasses all phases.
[Developing Phase (Developing Human-DH)] (Independent Human-IH)
Dependant Phase Preparation Phase Productive Phase
Birth————————│——————————— │ —————————-
Exploration Phase
[———————————————————————————————–
Introduction to Levels of Needs
The needs to be discussed are not physical survival needs; they are mental, emotional, relational, and spiritual needs.
There are three levels of needs:
Basic needs – developing/dependent human
Advanced needs – from developing human through independent human
Evolved/Spiritual needs –independent human
Delivery of Needs
Basic needs: Emotional and relational needs are delivered directly (received/provided or taught), indirectly (allowed/developed or modeled), or both.
Our mental needs are developed through encouragement, allowed through practice, exploration, and use, inspired by role models, heroes, or an internal drive motivated by modeled internal rewards. They may be allowed, taught or modeled, and they also may be crippled, thwarted, or denied.
Advanced needs: Begin self-delivery model- either by giving to oneself or by asking for it from others; either way, we must know them and choose them.
Evolved needs: total self-delivery and these are your spiritual needs that serve as the evolved replacements for your basic and advanced human needs.
Here are the needs and levels of those needs as they relate to self-esteem/confidence.
Basic Needs (DH) to Live and Survive

Dependent

Advanced Needs (DH-IH) to Evolve and Thrive

Choice and Control

Evolved /Spiritual Needs (In a perfect world, can begin in DH and continue through IH)
Receiving Security(physical and emotional)This is the primary need(besides survival) without which one cannot advance. All basic emotional/relational needs affect security.
Continued need for security; create for self.
Faith in self, others and life/higher power.
Receiving Nurturing creates trust and security
Giving nurturing to self (self-nurturing=self-preservation) and others (nurturing relationships = social skills, empathy and compassion (interpreting behavior), continuing to allow nurturing when needed (ask for and accept help).
Serving the greater good, nurturing all of humanity, the planet and all its inhabitants.
Receiving Affection/touch
Being affectionate/ giving affection and asking for it when needed.
Reverence for all living things.
Being Soothed/comforted (Providing/Receiving)
Soothing and comforting self and others (LMS; stress-management) needs to be taught directly or will become whatever was modeled.
Evolve to a point where there is nothing that can happen to you that requires soothing or comforting –pure faith, EHFAR (everything happens for a reason).
Receiving Attention; to be heard and listened to
Giving attention: to self (self-nurturing, self-validation and appreciation) and others (being a good listener, empathy and compassion, patience.
Becoming fully conscious; attention to the world around you-awareness of abundance; prayer, gratitude and appreciation of all that is peace, alone time for introspection/self-examination/ reflection.
Accepting Structure and Boundaries (Providing/receiving and external); Respect for others (developing)
Creating own internal structure (self-discipline, time utilization), and own personal boundaries (self-preservation, nurturing, and respect).
Living in the moment, living in flow, seeing the gifts and messages in all that happens. Respect for all life/reverence.
Being Accountable to others(developed through consistent structure and boundaries with consistent, reasonable consequences)
Being accountable to self, self-discipline, personal responsibility.
Being accountable to the universe/collective conscious, karma and to your higher self.
Trusting Others(developing) comes from being provided with consistent, honest role models/guidance (Providing/receiving)
Being trusted and trustworthy; trusting oneself (using inner guidance, often mirrors what was provided or modeled)confidence in the skills you were provided with or gained through modeling and experienced thus far; being a good role model for others.
Faith/Belief in self, others and life/higher power. Seeking inner guidance, insight and trusting intuition.
Being Accepted/belonging = approval; Developing self-esteem (Providing/receiving)
Being accepting of self, others and life and loving self. Develop self-approval. Becoming self-aware.
Connection to higher self and collective consciousness/universal energy, reverence.
Personal Capabilities (allowed, encouraged)
Self-sufficiency or reliance
Living your purpose: sharing your creativity and passion.
Control/power and freedom (allowed-external locus)
Self-control (internal locus)
Giving up control; trusting the universe.
As always, all comment are encouraged and welcome.
May you perceive and receive all your blessings.
With Much Love,
Rev. Michele
Copyright © 2013 Indigo Sky, LLC; All Rights Reserved