Four Options for Football Widows (And a Warning for All Women Dating!)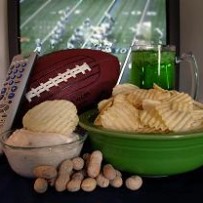 Unhappy Football Widow?
Pro AND College?
That's all weekend and some week days. It adds up to a total of six months!
That's SIX MONTHS out of the year!
That's six months of being rejected and possibly taking it personally.
That's six months of your resentment, anger, frustration, and/or feelings of abandonment.
Isn't that too much to sacrifice?
Here are your options:
If You Can't Beat 'em, Join 'em
Really