Coaching Sessions Now Available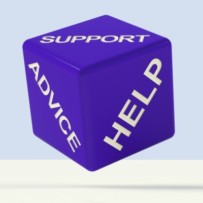 Are you in pain?

Are you sad or angry more often than you are happy?

Feeling stuck?

Need guidance?

Need support?

Need someone to be accountable to?

Recognize it is time for a change?
Whether you want to call it coaching, counseling, advice, or guidance, I am here to help you – individually, in couples or as a family.
My approach combines psychology and spirituality.
I can provide insight into your motivations, the sources of your pain and what you really need in order to grow and heal. I have the ability to draw out the best in people, and a gift to inspire and elevate. I can provide you with the help, advice and understanding you need.
Your sessions will be individually tailored to your needs, and can be conducted by phone or Skype.
If you are open and ready to make significant changes in your life and you are willing to do the work, let's dig in!
Here are some of the things I can help you achieve.
I can help you:
End your suffering.
Dig deeper than you may be willing to do alone.
With making decisions that are in your own best interest.
Determine what you really need.
See your life from a higher perspective.
See yourself and your 'problems' more clearly and objectively.
Heal your past wounds.
Let go of that which no longer serves you.
Become responsive instead of reactive.
Identify all your losses, so you may grieve them all.
Achieve self-acceptance, develop self-worth and self-awareness.
Learn to accept, value and love yourself unconditionally.
Improve your relationships.
Change your thoughts, your beliefs, your perception of your reality, and love your life.
Improve your parenting skills and partnerships skills.
Still not sure?
How would you like to:
Optimize your seven bodies of health?
Learn how to love unconditionally?
Find inner peace?
Live with ease?
Uncover your souls' mission?
Live by choice, not by default?
Evolve into the greatest version of yourself?
Now is the time for you to stop merely existing and start living. I can help!
About Cancellations
Cancellations must be received at least 24 hours before your scheduled appointment, otherwise YOU WILL
BE CHARGED the customary fee of $40.00 for that missed appointment. You are responsible for calling to
cancel or reschedule your appointment.