Change-Your-Life Challenge #1: Pay Attention to Your Language and Your Vibration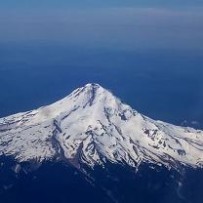 I am posting this on Sunday night in the hopes of reaching many people this Monday morning. So, Good Monday Morning to you!
Valentine's Day is coming which is problematic for some and Monday's are said to be the worst day of the week, so I challenge you to start creating a whole new perception this week.
Whether you are in a relationship or not, this challenge can improve your perception of your reality and change your reality. Whether you are not happy because of Valentine's Day or are looking to improve your life and your relationships, it can work for you.
One little shift in your perception will keep you Jonesing for more, trust me!
So Here's Your Challenge:
Every time you hear, think or say the word glad, any synonym*, or phrase with similar meaning in the following examples, I want you to replace these words and thoughts with the word grateful.
[*Synonyms include: delighted, happy and pleased.]
I'm so glad to see you. It's good/great/nice to see you.

I'm so glad you came. I'm so happy you could make it.

I'd be glad to help you.

I'm so glad I made it in time.

I'm glad for the opportunity.

I'm glad for the chance to relax.

I'm so glad my car started.
You get the idea!
Reprogramming
One powerful, new thought can start swimming in the sea of your repetitive and detrimental thoughts. But this one's a shark and it starts to take over! And it multiplies!
"I'm so grateful…" is a power thought.
Recognize how often you can replace. Notice how often it's true – that you do feel grateful. Now, take a moment to feel how the word-change affected your body. Do you feel uplifted' Or maybe you feel calm? Either way, it will improve your mood immediately.
Your vibrational frequency has changed.
You are making grateful into a trigger word for you; one that you can trigger anytime you choose
Mindful Language: Changing our Language, our Perceptions (words and thoughts) and our Vibrations 
Our perceptions give meaning to our choice of words and color our interpretation of other people's words.
We tend to soften the emotional intensity of many words by choosing replacements. This allows for more personal denial, avoidance and suppression, and less personal responsibility, vulnerability and transparency with others.
Additionally, we may use language in a way to make it more colorful, funnier or more dramatic. But often these colorful words are vibrationally low. The more low vibration words we use the more we attract low vibration experiences: like attracts like.
We are vibrational beings so we can use our language to raise our vibrational frequency hundreds of times during each day, at will. We can change our mind-set, our attitude,,,,, and start acting from spirit; the spirit that is our natural state.
Our physical/material existence is fraught with pain, fear and the distracting, un-spirt-like influence of the ego. These block us from remembering what we truly are-spiritual beings having a physical existence and behaving from only love.
As spiritual beings we vibrate, resonate and have a frequency. With this knowledge or belief, we can seek to satisfy the needs of our soul and our spirit.
Affirmations for Remembering
You can use these in conjunction with the challenge, if you so choose, to strengthen the reprogramming process and the ripple effect within you.
I am an eternal spiritual being. I vibrate and resonate.
The words I choose to think and say have energy which affects my body, my health, and my relationships, positively or negatively.
Please forward this to as many people as you can. Let's start a movement!
May you perceive and receive all your blessings.
With Much Love,
Rev. Michele
Copyright © 2013 Indigo Sky, LLC; All Rights Reserved