Box Of Thoughts #5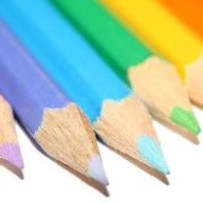 It's time again for the next installment of cleaning out my boxes of notes.
My love directed, is a powerful tool.

Why do we instinctively put our hands over our pain and our wounds?

I can understand why we may want to protect a wound from further injury (if possible).  Apply pressure to a bleeding wound, OK.  But pain?
I think it is because we instinctively know that we are creating a self-healing connection.
We are transferring energy from our vibrational bodies into our physical body. There are chakras of swirling energy as well as the endpoints of many energy meridians in your palms and your fingers. You are energy and light!
I have often tried to figure out the lesson in being given my dream job (even if I didn't know it) and then having it end after just 3 years.
One reason I've considered was that since I was thinking of quitting, the universe found a way to keep me employed for 4 more years [1 yr preparing] to guide me toward fulfilling my sacred contract. 
Today (4-6-13) I realized that during that time, I became comfortable with the label/role of teacher, so I could realize that that is what I'm doing now.
The differences are that I have a much bigger classroom, a lot more students and no curriculum to follow but that which guides me.
4 common things that aren't as common as their name implies or as common as they used to be:

Common sense

Common courtesy

Common decency

Common knowledge
I needed to look up all phrases beginning with 'common.' We need more of those above plus:
Common good

Common ground

Common prayer
I heard a heroin-addict on the Dr. Phil show (2-23-13) that "Forgiveness is giving up all hope of a better past." I thought that was pretty profound.
Theory: Greed as a mental-health issue because if you are greedy then you are letting the unhealthy aspect of your ego run the show.
Is my nocturnal-inclination a result of living many past lives in an opposite time zone?
I heard that the spot behind the alveolar ridge (The bump behind your upper teeth.) is analogous to the g-spot! Is that why thumb-sucking is such a hard habit to break?
Fear may be a road sign pointing toward your next accomplishment.
A quote from Hot Tub Time Machine – "Embrace the chaos and let life astonish you."
If I know and believe that I am not ordinary (weird, freak, odd), then by definition I am extraordinary and that is not easy to believe.
Einstein – "Pure logical thinking cannot yield us any knowledge of the empirical world; all knowledge of reality starts from experience and ends in it. Propositions arrived at by purely logical means are completely empty of reality."
George Bernard Shaw – "We don't stop playing because we grow old; we grow old because we stop playing." So keep playing!
Please leave any feedback, comments or disagreements below.
May you perceive and receive all your blessings.
With Much Love,
Rev. Michele
Copyright © 2013 Indigo Sky, LLC; All Rights Reserved