Are You Sabotaging Your Relationships?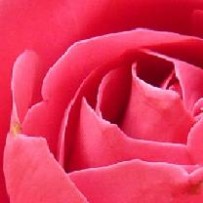 We don't have to do anything to ruin our relationships beyond believing we are not worthy of love. This belief will control our behavior and continue to sabotage our relationships, unless and until we believe we are worthy of love and all the good life has to offer.
If your story includes any of the following words, it is likely that you carry this belief:
Abandonment
Abuse
Divorce
Neglect
Orphan
Bullied (picked on, made fun of, verbally abused, disempowered, humiliated)
Low Self-Esteem
This belief is the source of much suffering and loss.
People cannot succeed if they don't believe that are worthy.
If this is your belief, will you agree to start reprogramming your beliefs today with regular practice of the following affirmation?
(If so, please type "I AM WORTHY" in the comments below.)
I AM Worthy Of Love And All The Good Life Has To Offer!
Take It In!
The Universe IS Love!
Inhale It.
Vibrate With It.
Receive It!
Healing the issues that caused this belief is necessary.
If abandonment is part of your story and you wish to heal, check out this article.
If you have any comments or questions, please leave them below.
(I reply to all comments personally!)
May you perceive and receive all your blessings.
With Much Love,
Rev. Michele
Copyright © 2015 Indigo Sky, LLC; All Rights Reserved