12-21-12 Continued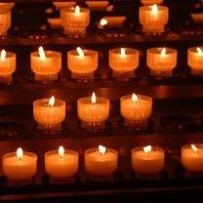 This is the follow-up to my 12-21-12 post, so if you didn't read it, click here.
The 12-21 Winter Solstice Ceremony at Crystal Visions:
I actually can't start with the ceremony because there was drama before-hand.
You see, I moved down to North Carolina from Long Island almost six years ago. Long Island is very well organized for travel: well lit, big signs posted and most streets run either north/south or east/west.
I have gotten "lost" a few times since I moved down here, all at night and all at least 20 miles away. (I don't have a GPS!) It is the opposite of the ease of Long Island.
In short, I was twenty minutes late for the ceremony. I called my mom's cell but it was off. I was stressed. Should I go in? Will I be disturbing things? I hate being the center of attention or making a scene, and now I had to do both. But with people expecting me, I had to see what would happen.
I walked in the door to the shop and soon someone came up to me and said "Are you Michele? Your mother was waiting for you…" How embarrassing.
I was then ushered out back for a smudging/cleansing. I was still vibrating with anxiety so I was unable to get myself into the right frame of mind to fully receive the cleansing.
Then I went back inside and the woman asked me if I had to use the bathroom. Since I had just spent 45 minutes in the car, I did.
I walked over and opened the bathroom door and there was a woman in there fixing her clothes. Embarrassing moment #2.
I apologized profusely and she explained that she lived with five men (Husband and sons) so had no embarrassment left.
I used the bathroom then went in the meeting room which was lit by candles and smelled like heaven. There was music and a calming energy in the room.
My mom quietly caught my attention and showed me to the seat they had saved for me. But first I had to take off my noisy coat!
They had been waiting for me because shortly after I sat down a woman entered and started speaking. This was the same woman I walked in on in the bathroom!
We chanted, affirmed, and meditated. There was some guided imagery, but I can't visualize.
I sat still in a chair for longer than I have in a long time! [That's an accomplishment; I am highly fidgety with mild/moderate ADHD.]
I tried to absorb the energy in the room but felt no difference.
I'm glad I didn't have any expectations. It was a peaceful time. I'm glad I went. But there were no perceptible differences in my physical or vibrational body.
My mom, who actually enjoyed it, also found a new place that would take her stained-glass art on consignment. [I also have some ideas for new projects for her that would be appropriate for that shop.]
Our friend Beth is looking to take classes there.
So, all in all everyone gained from the experience.
My day, however, got even more interesting after I got home.
To be continued.
May you perceive and receive all your blessings.
With Much Love,
Rev. Michele
Copyright © 2013 Indigo Sky, LLC; All Rights Reserved